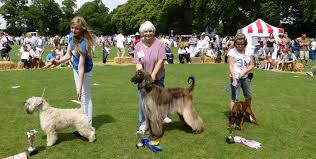 Swithens Farm Fun Dog Show
20th July 2019
Event expires at 6:30pm on Monday July 29th, 2019
Our Fun dog show includes lots of fun categories for the dogs to be entered into, including best in bred & agility.
Plus there will be dog themed stalls and lots to see and do.
If you'd like to enter your dog fees are £.50 per entry or 3 entries for £10.